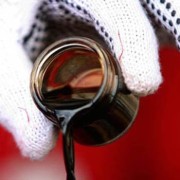 German investor confidence was up today – hitting a 2.5 year high. This boosted investor confidence in a strong economy, and crude oil is the fuel that drives the economy. So naturally Crude Oil rose after the announcement.
Crude Oil futures rose to $96.50 – the highest level since Sept 2012. The report also showed that two-thirds of global investors planned to increase their investments, being bullish on 2013 growth.
Brent Oil February futures rose $0.33 or 0.3% to $112.10 per barrel.
This volatility is what traders profit from. Open a free $100,000 demo practice account today with Ava FX, one of our Recommended GoldOilSilver Brokers.